Tupelo High School
Class Of 1970
News and Information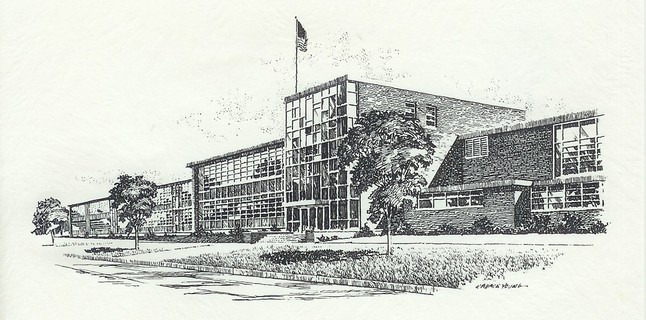 ---
Reunion Planning
I have been properly scolded for not keeping this information current, so I decided I needed to do something about that. The planners met August 24 to get updates on trying to locate the few remaining members of our class who have not joined us on this website. We have mailed information about the reunion to those who wouldn't have received the emails generated from the website -- if we have been able to find an address for them.
We're down to one last main planning meeting on Monday, September 27 at Janice Hancock Allen's house. We hope to be making final plans and assigning some of the final tasks in preparation for the reunion in October. We've backed off the September 1 deadline for the $50 registration fee. We realized that a lot of people are just now hearing about the reunion and we want to be fair with everyone. Of course we were just trying to encourage everyone to get their fee in early so we would be able to put up some deposits. We absolutely need to have everyone's registration in by September 20 so we can give the caterer a headcount. Also, we are planning on having some tents with tables and chairs for the Saturday night event, and we need to know how many tents we will need. So, once again, please register and pay your fee no later than September 20.
We're hearing from a lot of people who are planning to come to the reunion but have not yet registered. Please take the time to register as soon as possible. And we do need everyone to go ahead and send their money to Janice. A number of those who have registered are still holding onto their cash. (Imagine that.)
We would love to have more of you join us for the September 27 planning meeting so we can get as much input as possible on things you would like to see us do for the Friday and Saturday night events. Even if you want be able to join us for that meeting, please take the time to send me a message if you have any suggestions.
I'll leave the next two paragraphs from the old announcement in case you haven't read about what we have in the works.
Plans for the main events of the reunion are pretty close to being finished, all except selecting the caterer for the Saturday night gathering. Both evening events will be at the Clubhouse at Springlake, casual, and neither will be a sit-down meal. We want everyone to have the entire evenings to mingle and visit. Friday we'll ask people to bring food (what I'd call tailgate food). The catered Saturday night thing will be heavy hors d'oeuvres. We'll have tents and tables and live music. (If you've seen the picture on Tim Phipps's profile page, you'll want to come and see some of those guys 40 years later.)
During the day Saturday, we'll leave the time open for everyone to do their own thing -- visit family, gather in small groups, whatever. We are planning a Nostalgia Tour of Tupelo for those who might be looking for a fun activity during the day Saturday. It would consist of meeting at designated times at designated spots and seeing what has become of some of those memorable places. We will arrange a tour of the old high school on Varsity Drive and several other stops. Do the ones you want to do, and skip any you're not interested in. Give us your feedback under the blue tab on the left labeled "Nostalgia Tour." But be sure to let us know in your registration if you want to join us for whichever parts of the tour you are interested in.
And keep working on getting our "Missing Classmates" on the website. I'm afraid some have this confused with classmates.com or one of those other subscription websites. When you talk to people, let them know that it costs nothing and doesn't obligate them to come to the reunion in October. I think they'll be impressed with the number of people we have located.
Remember to Save the Dates: October 8 and 9.
-- John Nail
---
Murphy Watson
With sadness, we report The Daily Journal carried the following obituary in its Sunday, May 9 edition:
PALMETTO - James Murphy Watson, 70, longtime Tupelo High School [chemistry] teacher, died Friday, May 7, 2010 at his home in Englewood, Florida after an extended illness.
Services will be at 3 p.m., Thursday at the Tupelo Chapel of Holland Funeral Directors. Burial will be in the Calvary Baptist Church Cemetery in Webster County. Holland Funeral Directors is in charge of arrangements.
Visitation will be from 5 to 8 p.m. Wednesday at the Tupelo Chapel.
[The full obituary appeared in the May 12 Daily Journal and is now posted in the "Let's Talk About It" section. You may want to leave a comment there.]