Tupelo High School
Class Of 1970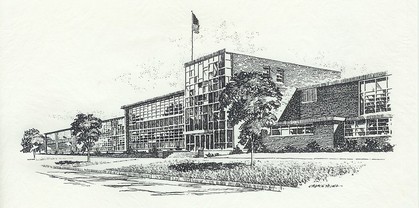 Welcome Classmates
Welcome to the Tupelo High Class Of 1970 web site. Even if you weren't able to attend or were not interested in attending our 40th Reunion, I think you'll find this website can be like a "virtual reunion." Take a few minutes to learn your way around. Bookmark this page and check back often because the content will be updated frequently.
ANNOUNCEMENTS
Look Who's Been Found: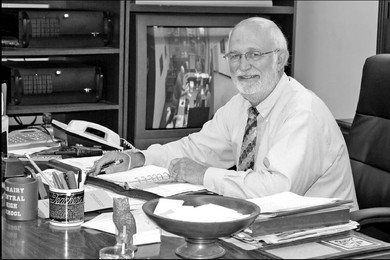 Stan Byrd found this photo on the Web from a front page story in The Paw Print, the high school newspaper of McNairy County High School in Tennessee. In case you're having trouble recognizing this old gentleman, he is our own Mickey Murphy, now in his 45th year as an educator and the new principal at MCHS. The accompanying story has been posted with the picture in the "Administration and Faculty" gallery of Photos Worth Seeing.
Classmates

My how time flies, but 2020 will be the 50th anniversary of our graduation. A celebration is in order, and a committee is being formed to plan the details of a class reunion. April 24 & 25, 2020 are the tentative dates with location and events still to be determined. If you are interested in assisting with the planning or just have suggestions, please contact Chuck Johnson or me via this web page. We look forward to hearing from you.

Hank Barger
Website:
Thanks to the great attendance, we will be able to keep the website alive for the next 10 years. We decided not to produce a reunion booklet because we were hoping the site could remain alive and that would more than make up for not having a booklet. Booklets get thrown away anyway.
And be sure to check out the great pictures on the Reunion Photos page. Check back frequently as we will be adding more over the next several days.
Hardest to Find:
Yes, we will continue to look for our missing classmates. These are some we have just struck out with:
Bob Beers, Becky Felton, Bob Hunt, Raymond Kiser, Ester Lewis, Cynthia Peach, and Larry Pechal.
If you can help us with any information about these or any of the others listed in Missing Classmates, please Contact Us.